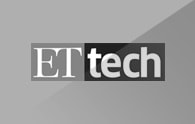 Turtle Entertainment, the IP owner of Electronic Sports League (ESL), has bought a minority stake in Mumbai-based gaming company Nazara Games for Rs 26.5 crore.
This comes after investments of Rs 330 crore and Rs 180 crore from IIFL and Rakesh Jhunjhunwala respectively in the gaming company. ET had recently reported that the company acquired a 55% stake in India's largest e-sports gaming company, Nodwin Gaming.
The Indian e-sports gaming company has a five-year contract with ESL, with the focus being on developing the e-sports gaming market across emerging markets, beginning with India.
"We believe that the partnership with ESL and Nodwin Gaming will enable us to leverage the strength of global experience of ESL, the execution experience of Nodwin Gaming and the on-ground networks of Nazara across different countries in emerging markets," said Manish Agarwal, CEO of Nazara Games.
ESL runs both amateur and professional leagues, ranging from online tournaments to global stadium events, distributing its content and original programming across both digital and linear channels, including Facebook, Twitter, Twitch, and Hulu.
Last year, ESL paid out $15 million in prize money. As a part of the company's license agreement with Nodwin Gaming, ESL has secured a multi-year exclusive licensing right for developing a community platform and organizing and operating ESL competitions in India.
"Our goal is to bring e-sports to the players and fans all around the world. We believe that Nazara, one of the leading mobile games companies, will help us in expanding our ESL operations through strategic local partnerships," said Ralf Reichert, co-founder of ESL.
Nazara Games, with its existing investments in mobile gaming startups including NextWave MultiMedia, Mastermind Sports, Moong Labs and HalaPlay, is focusing on building a network of companies for operations in India and other emerging markets across West Asia, Africa, and Southeast Asia.