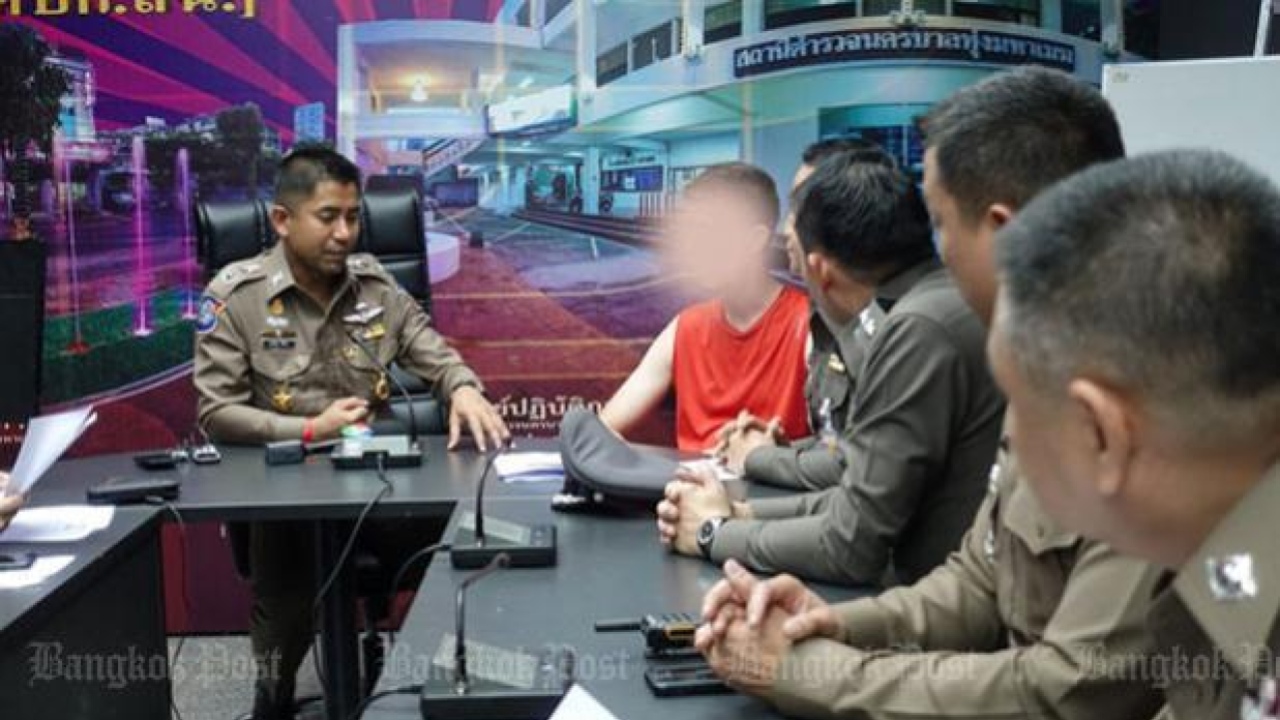 By Gary Boyle
A traffic policeman based at Bangkok's Lumpini station has been dismissed from the force and faces "drastic action" for allegedly trying to extort a Canadian national by placing drugs in his possession.
Pol Maj Gen Mongkhol Warunno, chief of the Metropolitan Police Division 5, signed the order dismissing Pol Snr Sgt Maj Cherdchai Phuchuaytuam on Monday.
Pol Snr Sgt Maj Cherchai, 46, of Lumpini police station, and an alleged accomplice, Chakrit Teeluay, 37, were arrested at a room on the sixth floor of The Blue Apartment on Soi Sribampen in Sathon district, on Monday for extortion.
Arresting officers also seized 0.5 grammes of crystal methamphetamine, a pistol and seven bullets found in their possession.
Urine tests showed positive for illicit drug use, according to Tourist Police Bureau deputy commander Surachet Hakphan, who led the operation.
Police initially pressed charges of illegal possession of a gun and carrying it in a public area and possession of an illicit drug.
The arrests were made after a 25-year-old Canadian man, a foreign language instructor, filed a complaint with Thung Mahamek police and tourist police on Sunday. He alleged the two suspects tried to wrongfully detain him and place illegal drugs on him at an apartment room around 10.30am on Sunday. Instead, he managed to flee.
According to the Tourist Police Bureau website, the Canadian had been lured to the room by a man on Facebook to have sex.
When the Canadian arrived and saw his Facebook "friend" and a companion, he quickly turned to leave. The man, who was later identified as Pol Snr Sgt Maj Cherdchai, and his companion, identified as Mr Chakkrit, had tried to detain him.
The Canadian managed to get away and later that day filed a complaint with Thung Mahamek police.
Pol Maj Gen Surachet said the accused officer would face "drastic action".