Swiss Re
said it is in talks to sell a minority stake to
SoftBank
Group in a deal that could be worth $10 billion or more and would mark Japanese company's biggest move yet into financial services.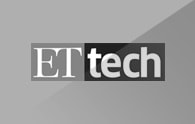 The potential sale of up to one third of the Swiss reinsurer, as reported by the Wall Street Journal, would also show SoftBank's ambitions to broaden its investments, which already include its $93 billion Vision Fund for technology projects.
"Swiss Re informs that it is engaged in preliminary discussions with SoftBank Group Corp regarding a potential minority investment in Swiss Re," the world's second-largest reinsurer said.
The Zurich-based company declined to comment further. A SoftBank spokesman also declined to comment.
Analysts said SoftBank could be attracted by Swiss Re's research capabilities and undervalued stock, while the company's cash generation could prove attractive.
"Swiss Re has a strong balance sheet and pays a high dividend yield – above 5 percent – which I think they can keep up," Stefan Schuermann at Bank Vontobel in Zurich said.
"Insurers are in a tough situation… but if you believe higher interest rates are coming and higher reinsurance pricing is on the way, this could be attractive," he said. "Prices charged by reinsurers have only increased modestly so far this year, but I would expect a further boost later this year."
Seeking an anchor
A finance industry source said Swiss Re had long been looking for an anchor shareholder who would recognise the full value of the company.
"A major shareholder is like a quality stamp for the company," the person said. "It also offers protection from an activist investor who could demand rapid changes, which contradicts the long-term and stable strategy of a reinsurer like Swiss Re."
If Swiss Re were to agree to SoftBank's approach, it has the capacity to issue up to 135 million new shares without seeking approval from existing shareholders, who could potentially be blocked from buying the first 70 million new shares, according to the company's articles of association.
These new shares could represent up to 27.8% of Swiss Re's expanded share base. This would be below the 33.3% threshold above which SoftBank would be required to make a bid for the entire company, according to Swiss takeover rules.
Another route for SoftBank to take a stake in Swiss Re would be for the Swiss company to sell some of the 23 million treasury shares it holds. SoftBank could also launch an offer on the open market.
Cash flow
SoftBank plans to offer Swiss Re's insurance products directly to users of other companies it has invested in, such as Uber and WeWork, the Wall Street Journal report said, citing people familiar with the matter.
SoftBank could also be aiming to secure another source of cash flow to fund further spending. "Float" – the amount of insurance premiums collected before claims are paid – can be used as cheap funding by insurers, making them attractive to investors.
SoftBank founder Masayoshi Son has said he wants to build a group of industry-leading companies that, powered by technological advancements in artificial intelligence and interconnected devices, will endure for 300 years.
Through its investment arm centred on the Vision Fund, the world's largest private equity fund, SoftBank has already funnelled $27.5 billion into tech firms around the world. That could bring a huge number of potential insurance customers – from ride-share drivers to dog walking app users – into what Son calls his "synergy group" of companies.
The purchase of a stake in Swiss Re would be the latest in a constant stream of investments that have made valuing SoftBank difficult and left a "conglomerate discount" weighing on its share price.
SoftBank has made other investments the insurance industry, and has stakes in Chinese online insurer ZhongAn, health insurance claim processing service Ping An HealthKonnect set up by Ping An Insurance Group, and U.S. insurance startup Lemonade.