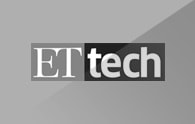 Private sector lender RBL Bank has partnered with the government's Startup India initiative and Invest India to launch InFinIT20 through which the bank will mentor and invest in startups.
InFinIT20 is a three month intensive programme where RBL Bank will provide funding and mentorship opportunity to 20 promising startups to overcome hurdles in the early stages of their journey.
In a statement to the press the bank said that as per recent statistics, 55% of failed startups last year had received funding. This indicates that investment is not the primary factor contributing to a successful business – mentorship and good strategy play a critical role as well. Experienced mentors can help the founding startup team address the unique challenges of each stage of growth.
The bank hopes that InFinIT20 will go a long way not only in empowering and educating companies, but also in driving sustainable economic growth and generating large scale employment opportunities across diverse sectors including insurance tech, wealth management, agri-finance, financial inclusion, digital payments, digital contracts, digital lending, artificial intelligence, block chain among others.
"We are a young bank and a lot of our own growth and scaling up has been because of our own start-up mentality. We have partnered with almost 1000 plus start-ups across the spectrum providing them with variety of services. With InFinIT20, RBL Bank will provide its domain expertise through seven years of engagement with start-ups and help them in achieving their goals by employing the best financial tools, resources and technology, said Rajeev Ahuja, executive director at RBL Bank.