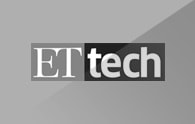 From suggesting
tax rebates
to merchants for adopting
digital payments
to light-touch regulations to help
fintech
innovations bloom and even suggestions around formation of a self-regulatory body of fintech companies, the Reserve Bank of India has come up with recommendations to strengthen the fintech space.
In a report on fintech and digital banking, an inter-regulatory working group under the chairmanship of RBI executive director Sudarshan Sen, came up with suggestions for the government and regulators to help the fintech sector grow and contribute to improve financial services.
For the fintech sector, RBI has identified technology startups working in the space of peer-to-peer lending, blockchain, big data, smart contracts, robo advisors and online aggregators.
Highlighting how this sector has attracted huge interest from VCs and global investors the report states that investment in the fintech space grew to $20 billion in 2015 from around $12 billion in 2014. The overall fintech software market is expected to double to $2.4 billion by 2020 from around $1.2 billion in 2016. Also, the number of fintech companies in India, which stood at 400 in 2016, would grow 170% by 2020.
The 'working group' said banks need to undertake very high levels of collaboration with fintech startups to improve their customer engagement and enhance operational excellence.
To broadbase the consumer connect of fintech companies, the government might consider giving tax rebates to merchants accepting payments digitally, RBI has stated.
The report said there is a need to identify appropriate technologies which will benefit the functioning of the regulators themselves. The central bank has suggested that IDRBT (Institute for Development and Research in Banking Technology), a subsidiary of RBI, can play the role of a regulatory sandbox where innovators can experiment with their solutions before releasing it for mass adoption. It has also extended similar suggestions for market regulator Sebi and insurance regulator Irda.
RBI suggested that the insurance sector set up innovation labs to combine brand expertise with technological and analytical resources. This can help industries come up with better products which have a higher appeal among consumers.
Stressing on the need for security and protection of consumer interest, fledgling startups and public data, the report said: "There is a need for a standalone data protection law in the country."
On the need for regulations in the technology space, RBI reiterated the fact that all innovations need to be undertaken within the ambit of regulations. It suggested it could range from light-touch regulations and full-fledged supervisions to just disclosures depending on the risk implications of the work the entities are engaged in.