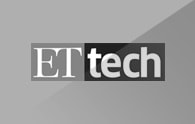 The
government
has been in discussions to turn the
Permanent Account Number
(PAN) into the enterprise
unique ID
, a feature which was announced by finance minister
Arun Jaitley
while presenting the Union Budget.
Though the idea was first mooted a couple of years ago, the recent discussions suggest that among the plethora of IDs which are held by enterprises, making PAN the unique ID will be the most conducive option. This will mean that even the non-tax paying entities such as not-for profits, trusts or societies will have to now apply for a PAN number. It has also been suggested that this PAN number or the unique identity can be linked with the Aadhaar number at the backend.
A government official said that the Centre has been mulling this move for around two years now. "The whole idea is if all are asked to furnish a PAN number regardless of whether they are income tax payees or not, and the Aadhaar number is being asked for people who are behind that entity, then this PAN number can be the unifying factor."
The official added that this will curb the proliferation of fake entities, NGOs and shell companies since the government will be able to track fraudulent activity much more easily.
Another government official added that directors, promoters and trustees of all the companies will be asked to furnish their individual PAN number as well.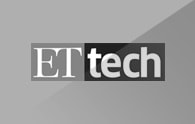 There are over 30 crore PAN numbers in the country and around 15 crore have already been linked to Aadhaar as per government estimates. Sachin Seth, Partner-Advisory Services, EY India told ET that most of the corporates today don't have a single identity and there is a multiple ID system because the corporate landscape has evolved in the country over many years.
"As the government is looking at the bigger ecosystem , it is trying to have a single identity for corporate like we have for an individual in Aadhaar, so that it's easy to pull out linkages and data." Another government official said that it is "open" to PAN being the unique identity for the companies.
"If Aadhaar can really get stabilised as national identity like in US, then it can knock off DIN (Director Identification Number)," the official said, adding that the option of PAN replacing the Company Identification Number (CIN) has to be seen.
According to experts, apart from the entities that already have PAN, another 20-22 crore entities will now have to get a PAN registered. They say that the task of allotting new PANs or their linkage with Aadhaar will not be very challenging.
Instead, the insights that analytics of the new data may provide may be very useful for the country's tax system. "It will clean up the financial markets and the avenues will be much reduced for untraceable, unaccountable transactions," said Sivarama Krishnan, executive director of PwC.