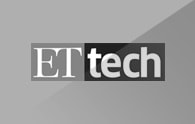 Like any other young mother, Aswana Mathew-Srinivasaraghavan, 34, was worried about the chemicals that went into her baby's disposable diapers. "When my son was born, I tried five brands of diapers and four out of these gave him rashes," she says.
Though she kept trying cloth diapers, it was when her son was seven months that Aswana finally found the solution in reusable diapers made by Bengaluru mompreneur Anuradha Rao, founder of Bumpadum that makes eco-friendly cloth diapers for babies.
According to estimates, babies from the age of-3 go through 7,000 diapers. Each diaper takes 500 to 700 years to disintegrate as compared to a cloth diaper which takes 70 years to decompose. Considering the population of a metro like Bengaluru, the math is staggering on disposables filling landfills.
And this realisation has spurred mothers like Rao, who are quitting their corporate careers, to offer a solution like reusable diapers that are eco-friendly, non-carcinogenic and chemical-free.
Rao, who quit her career at IBM set up a shop in June 2016, does 20 different versions of reusable diapers. "With increasing awareness about urban mothers and even traditional ones, our month-on-month sales increase at 10%," she says.
"It took us many iterations spanning about a year before we were ready with the first set of reusable cloth diapers that combined convenience and were environmental friendly," says Sneha Thakkar, 37, founder of Fig-o-honey which has been selling these diapers from its online platform since June 2017.
Thakkar, a masters from IIT Bombay who worked as a data scientist for more than a decade, started her company during the quest for reusable cloth diapers while expecting her second child.
The economic viability of reusable is much higher as compared to disposables. During the three years of diapering, costs on disposables range from ₹50,000 to ₹70,000. The cost of reusables, where a set of 25 diapers that can be used on a rotational basis, is between ₹20,000 to ₹25,000. As Reshma Muhameed, 28, mother of an eight-month-old, says, "While the initial costs of investing in cloth diapers may seem high, in the long-term these are much more economical."
The trend of these reusable diapers being donated or shared within conscious parent communities in the city, once their child grows up is also helping to reduce the burden on landfills.
Says Poornima Kishan, owner, Cloth Diaper Shop, "Reusable diapers when used with care remain usable for many years. Many parents sanitise these and donate them to friends and family for further use. This is a great example for sustainable diapering."