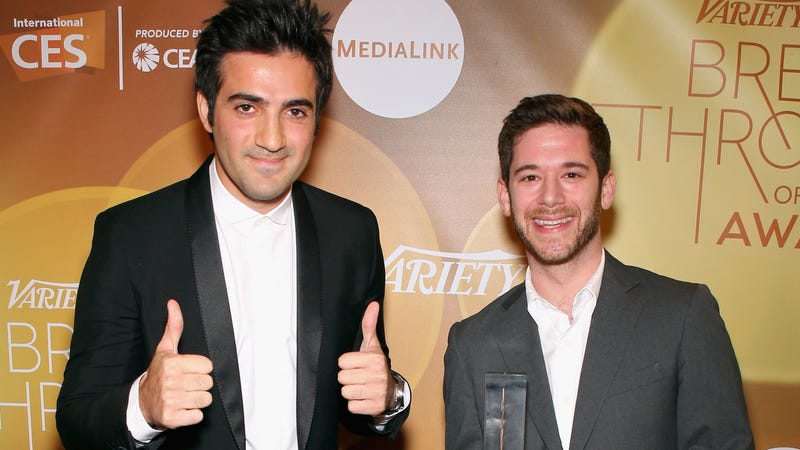 Turns out, a company's leadership can be accused of "creepy" and "egregious" behavior and still rake in millions of investment dollars.
At least, that's what reportedly happened for HQ Trivia, whose founder came under fire for alleged misconduct in December. On Friday, Recode reported that the maddeningly popular live game show app will receive a $15 million investment from Founders Fund, pegging its valuation at more than $100 million.
HQ reportedly struggled to raise money after potential investors learned of co-founder Colin Kroll's alleged behavior. According to Recode, at least three notable investors chose not to invest in the company due to the reputations of co-founders Colin Kroll and Rus Yusupov, who previously co-founded Vine alongside Dom Hofmann. The allegations made against Kroll are particularly troubling, with a number of his former employees telling Recode that he acted inappropriately with women in the year and a half after Twitter acquired Vine.
"We heard back from a couple of firms that they were not going to move forward, specifically because of rumors of what was characterized as womanizing on Colin's part," Jeremy Liew, an investor at Lightspeed Venture Partners, told Recode, regarding his own investigation into the startup. "I was concerned that this might be code for sexual harassment. So in my capacity as a board member, I conducted an investigation to find out what actually happened. I spoke to about a dozen current and former Twitter execs. The investigation was exhaustive and included the most knowledgeable primary sources. I found a good deal of negative sentiment about Colin and the Vine team and some discomfort with his behavior, but I did not find evidence that warrants his removal from the company."
Kroll, who stepped down from Twitter in April 2014, was reportedly fired for his poor management style, according to Recode. Yusupov, who served as Vine's creative director, was laid off from Twitter in 2015 during the company's restructuring. He reportedly lost most of his managerial responsibilities prior Twitter laying him off.
Friday's news indicates that Founders Fund—a venture capital firm co-founded by Peter Thiel, who funded a lawsuit that bankrupted Gawker Media, Gizmodo's former parent company—is willing to ignore the allegations against Kroll. It is currently unclear what steps Founders Fund investors may have taken to investigate the allegations.
We have reached out to Founders Fund for comment on whether the allegations made against Kroll played a role in the firm's decision to invest in the startup, and we'll update this article when we receive a response. HQ Trivia did not immediately respond t a request for comment.
It's disappointing albeit unsurprising to see a male-led company shaken by misconduct allegations still secure a shitload of money. The venture capital world itself has recently been rocked by a number of sexual harassment allegations. And female tech executives have accused investors of both exhibiting sexist behavior and failing to see women-focused products as worthy of investment. It's no wonder, then, that female founders only received 2 percent of the total venture capital money spent last year.