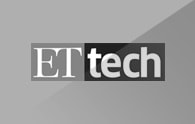 IT services firm Hexaware Technologies posted a profit of $18.8 million for the quarter ended December, down 14.7% on quarter-on-quarter basis hurt by a sharp fall in margins.
The company's Ebitda (earnings before interest, taxes, depreciation, and amortisation) margins stood at 16.8% versus 18.3% in the sequential quarter. Revenue grew 1.3% on constant currency basis to $156 million.
"The fall was expected. The profits were impacted by onshore and offshore wage hikes. There was also a little impact from the loss from two clients in the third quarter," said R Srikrishna, CEO, Hexaware Technologies.
Hexaware said it expects revenue and profit to grow in the range of 10-12% in 2018. The company's revenue grew 15.6 % and profit grew 23.5% in 2017 in dollar terms in 2017.
Srikrishna said the company has a robust cash & cash equivalents of $86.4 million as on December 31, which may be used for acquisitions.
"We have built up a reasonable war chest of cash. We can also raise more capital through debt. We have identified 3-4 themes for acquisitions. We are looking to opportunities, but we are going to be very careful. We are not under any pressure to acquire for growth," said Srikrishna.