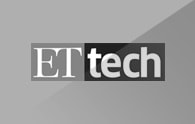 Hardly a week before the commencement of the
2018 Winter Olympics
at
PyeongChang
,
hackers
are targeting companies associated with the Olympics in an attempt to siphon off sensitive data.
Investigations by cybersecurity firm McAfee have uncovered Operation GoldDragon which is a campaign to obtain data from organisations affiliated with the Olympics by sending phishing emails to lure victims into malicious content.
"Through these attacks cybercriminals are most likely seeking passwords and financial information, using a number of techniques to entice victims into opening weaponized documents," the company said in a press release.
The tactics include email distributed from "spoofed" corporate branded email addresses, emails written in native languages; and the addition of attached documents marked as "protected."
McAfee has warned fans, consumers, athletes, and organizations to be wary of such phishing emails ahead of the Olympics. Analysts who conducted the investigation say that the consequences for victims of the cyber attack might include attackers' accessing end-user systems, collecting data stored on the device and connected cloud accounts.