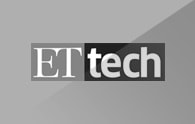 By Tim Culpan
Flipkart's bringing in the big guns.
India's leading e-commerce company looks set to team up with Walmart Inc., garnering the startup a valuation of as much as $20 billion in return for a stake that could be as large as 20 percent, Bloomberg's Saritha Rai reported Friday.
There's a lot that Flipkart Online Services Pvt could do with around $4 billion in cash. More to the point, having a giant like Walmart in its corner will go a long way toward fending off Amazon.com Inc., which itself has pledged to spend $5 billion in the world's second-most-populous country.
There was a time when Snapdeal.com would rate a mention in the competitive landscape, but the decision of its founders to veto a merger with Flipkart — engineered by SoftBank Group Corp. — relegates that outfit to the sidelines. Eighteen months ago, there was talk of Walmart pumping $1 billion into Flipkart in a move that would have merely inflamed the market. Today, a much bigger investment in what's almost a two-horse race makes more sense.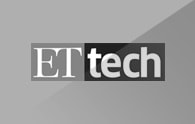 With Amazon's rise in the U.S. putting the brakes on Walmart's revenue growth, which has averaged 3.4 percent annually over the past decade from 12.8 percent the prior 10 years, the bricks-and-mortar retailer needs to find fresh ways to fend off
The Everything Store
. Amazon has little footing in China, which leaves India and its huge middle class. A deal that Walmart signed with Bharti Enterprises Pvt over a decade ago hasn't amounted to much, so tapping an e-commerce startup is smart.
Cash isn't everything to Flipkart. What it can really gain from having a big brother like Walmart is access to a much wider catalog of products, and the negotiating power that comes with $360 million in annual spending. Few suppliers globally don't hope to sell to Walmart, and with such a tie-up, Flipkart would be on most VIP lists. Walmart would also be aware of the benefits, not least the chance to boost revenue after four years of sub-2 percent growth.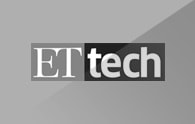 If this deal goes through, you may well expect Flipkart to Save Money, and Walmart to Live Better.
This column does not necessarily reflect the opinion of Bloomberg LP and its owners.