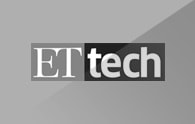 Rising pressure on the country's software exporters to reduce the dependence of revenue on headcount amid higher automation is visible in the trend in the net employee additions.
Top five IT exporters added 20,687 employees in 2017 at the aggregate level compared with 79,594 in the previous year. The 2017 tally was the lowest in at least eight years.
The sample includes TCS, Cognizant, Infosys, Wipro and HCL Technologies. The total employee base of the sample increased by 1.9% year-on-year to 11,34,415 at the end of December 2017. This was the lowest growth rate in any of the years since December 2010.
The increasing need of clients to curb costs of IT implementation through automation and other technologies based on the digital platform has prompted IT vendors to shift away from traditional business models which depended heavily on employee strength to grow revenue. More companies now focus on non-linear growth where employee additions no more dictate topline growth.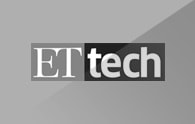 Among the sample companies, Wipro and Cognizant reported a year-on-year drop in their respective headcounts in 2017. TCS was the largest recruiter from the sample though its addition of 12,383 employees was the lowest in a decade.
A lower trend in headcount addition has resulted in higher revenue per employee. The sample's revenue was $52,584 per employee (based on reported headcount), the highest since December 2009 when it was $41,740 per employee.