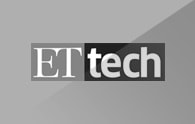 Bitcoin rallied from three-month lows below $6,000 in choppy trading on Tuesday, but worries lingered about a global regulatory clampdown and moves by banks to ban buying bitcoin with credit cards.
On the Luxembourg-based Bitstamp exchange, bitcoin hit $5,920, its lowest since mid-November, before recovering to above $8,000. It hit a high of $8,150 and was last at $7,922.79 in late trading in New York, up nearly 15% on the day.
"Crypto is alive and well," said Matthew Roszak, co-founder, and chairman of U.S. blockchain technology company Bloq. "This whole thing is a movie. It's not a static feature. We will see continued investment, continued adoption, inspiring developers. This is the real thing."
Bitcoin has slumped in recent sessions as a risk-off mood spread across financial markets. It has fallen about 70% from its peak of almost $20,000 in December and was down more than 40% so far this year.
The original cryptocurrency gained more than 1,300% last year.
Other digital currencies also rose after posting steep losses last few weeks. Ethereum, the second-largest by market value, was up 10.7% over the past 24 hours at $791.33, while the third-largest, Ripple, edged up nearly 6% at 76 U.S. cents, according to cryptocurrency tracker coinmarketcap.com.
The gains came amid a U.S. Senate hearing on virtual currencies in which J. Christopher Giancarlo, chairman of the Commodity Futures Trading Commission (CFTC) and Jay Clayton, chairman at the Securities and Exchange Commission (SEC) testified. The Senate is examining the role of the SEC and CFTC in regulating virtual currencies.
U.S. regulators may ask Congress to pass legislation to improve oversight of virtual currencies like bitcoin amid concerns about the risks posed by the emerging asset class, Clayton said on Tuesday.
After a massive run-up last year, in which investors across the world piled into the market, cryptocurrency prices have skidded lower while regulators have stepped up warnings about the risk of investing in them.
Regulatory clampdowns in South Korea and India and an advertising ban by Facebook have hit sentiment. Several banks said in recent days that they were banning customers from buying cryptocurrencies with credit cards.
Still, many cryptocurrency backers said regulation should be welcomed and short-term price volatility is to be expected for a new market. "I think regulators need to learn how to interact with this technology and not stop this," Bloq's Roszak said.
"Whenever you see a government banning cryptocurrencies, a bank banning, I think in many ways, that's them pulling the handbrakes up to better understand how to interact this technology," he added.
Iqbal Gandham, managing director at trading platform eToro said his company had seen a drop in trading interest from investors in recent weeks amid the selloff, but that interest remained far higher than before the fourth quarter of last year.
The plunge has come during a heavy selloff in global stock markets in recent days, undermining views that bitcoin's price moves are generally uncorrelated to those of other asset classes.